A revolutionary time-tested product to remove and replace manholes
Platinum Series Six Shooter
The latest Mr. Manhole product to hit the market is our Platinum Series Six Shooter. Featuring the largest cutting diameter in our Mr. Manhole tool lineup, the new system is specifically designed to take manhole cutting and removal to a new level of ease and efficiency.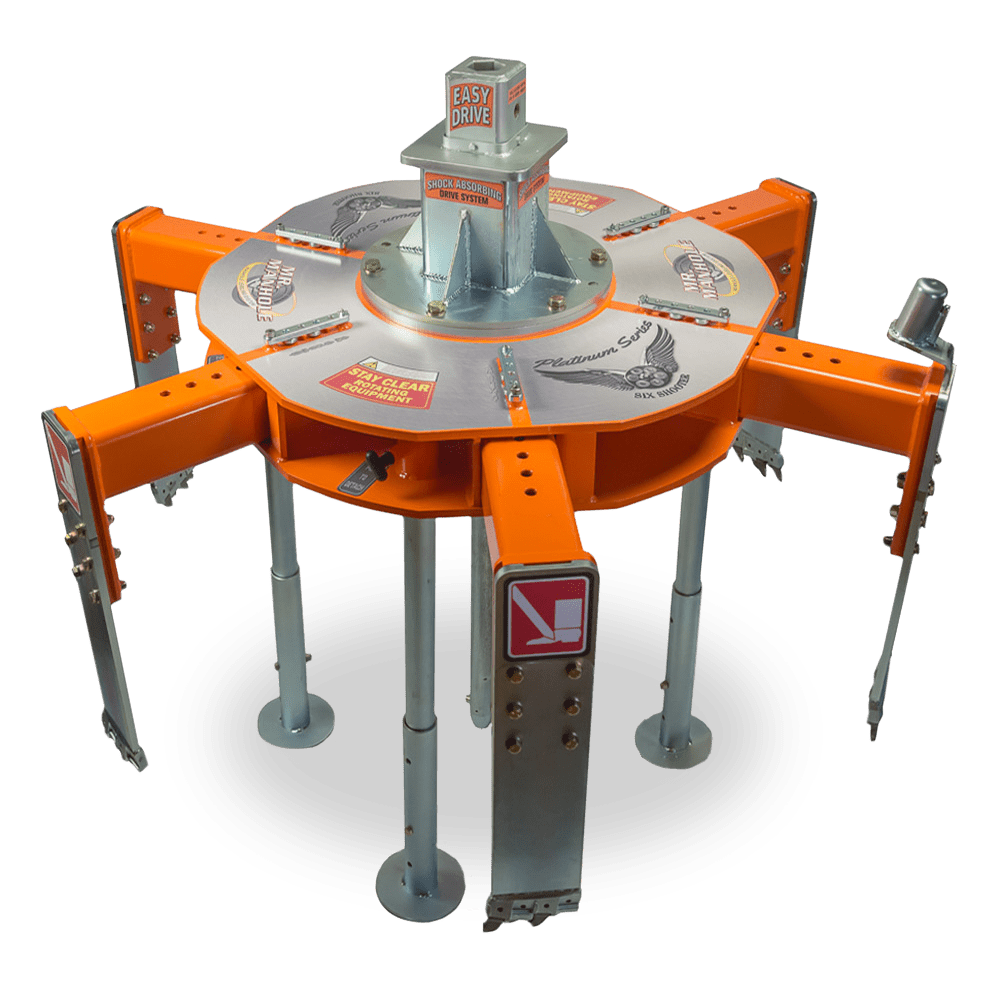 A STATE-OF-THE-ART COMPLETE MANHOLE REPAIR SYSTEM
PLATINUM SERIES SIX SHOOTER
Designed for high-volume manhole frame repair.
The Easy Drive top reduces operator fatigue
New deploy and retract debris containment shield
Largest cutting diameter available
Larger main frame for added durability
A STATE-OF -THE-ART COMPETE MANHOLE REPAIR SYSTEM
Now Offering Three Distinct Manhole Cutters
We have designed and developed three different sizes of manhole cutters so that you can accomplish the volume of manhole repair specific to your operation. See which one is right for you.
Platinum Series Six Shooter