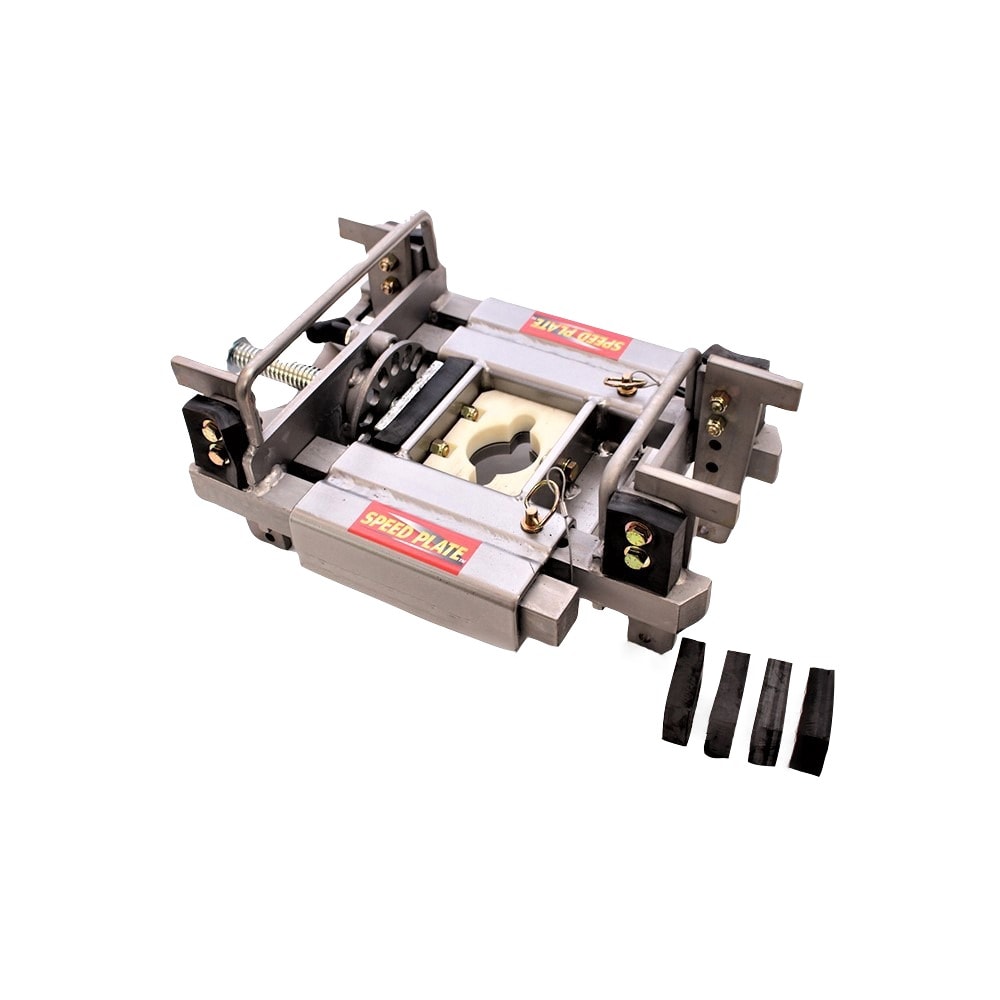 Standard Speedplate
Used for most applications, the Standard Speedplate fits lid seat diameters from 17″ to 25.5″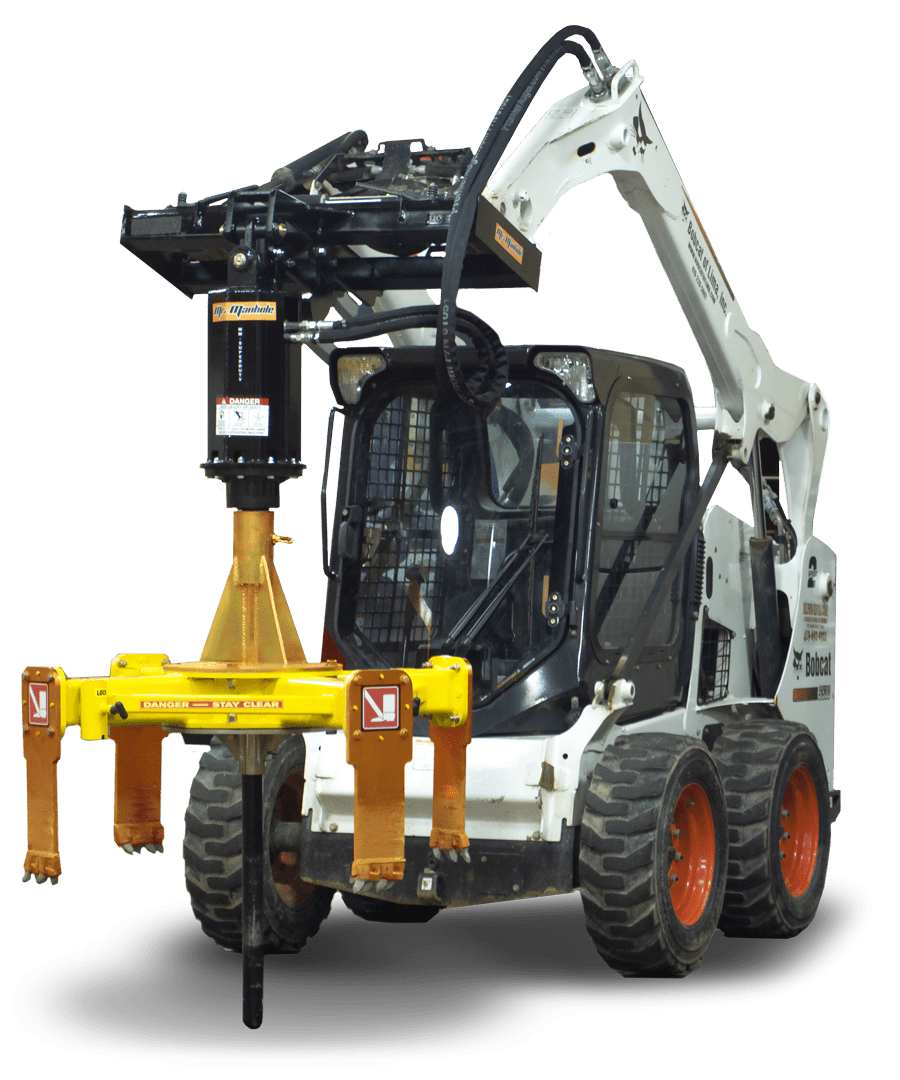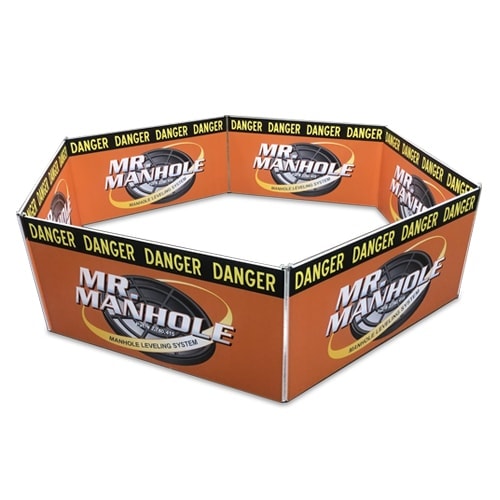 DEBRIS CONTAINMENT
Our debris shield is 24" in height and protects from flying debris. It deploys quickly and easily.
Call With Questions - 833-242-2221
The Mr. Manhole System works better in real life, than it does in the online video. We love the Mr. Manhole system in Pampa.
Wayne Terry, Sewer Collections Manager, Pampa, Texas
Named after the sturdy and efficient B-52 bomber, the B-52 manhole cutter from Mr. Manhole is the world's most economical and effective manhole cutter.
With four arms and four cutting blades, each with four teeth, the B-52 manhole cutter has a cutting diameter of 52 inches. With 16 total carbide teeth, the B-52 can cut through concrete and asphalt, yet the teeth are easily changeable during operation. When teeth are worn out, simply replace them in seconds and get back to the job.